Wichita Mowing & Landscapes provides tree trimming in Wichita and the surrounding communities. Our staff of expert tree trimmers will meet with you, determine your needs and provide a free estimate for trimming or downing your tree and hauling it away. Whether you have a single tree or an entire hedge to cut back, we'll do everything to exceed your expectations.
Our tree trimming services includes: tree removal, tree trimming, bush trimming, brush removal and limb removal. We offer competitive pricing for residential and commercial customers. We are a fully insured tree trimming company and keep safety a priority.
Do you suspect you have a diseased or dead tree? Contact us today for a free estimate on pruning or removing trees on your property.
Benefits of Tree Trimming
To maintain a healthy tree and a safe environment, consider the benefits of a well maintained tree:
Improves the appearance of your home or business
Pruning dead limbs allows a tree to focus its energy on growing new, healthier limbs and leaves
Trimming trees near power lines is great insurance from a down power line in the future
Removing dead trees allows you to plant new trees which provide value to your property
Trimming diseased portions of your tree has potential from keeping the disease from spreading
Thinning limbs out of large trees is an excellent way to keep your tree from cracking or splitting during ice storms
Trimming trees allows for more sun to shine on grassy areas around your tree, allowing grass in these areas to grow thicker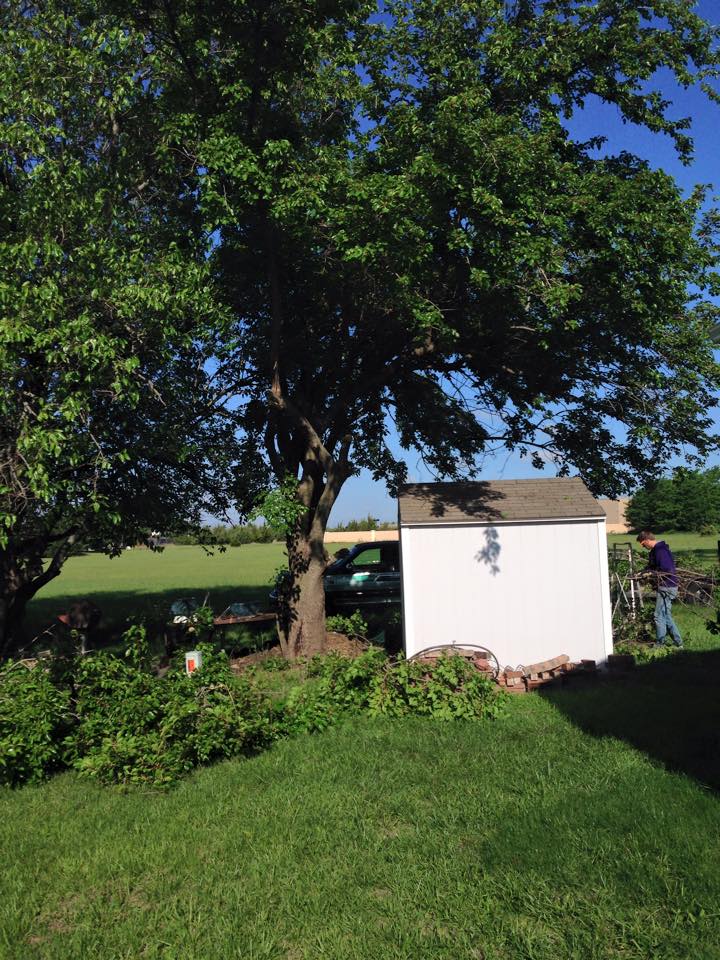 Service Areas
WML provides tree trimming all over Wichita and the surrounding communities. From Newton to Haysville and Andover to Goddard, we're making Wichita beautiful one tree at a time. Contact us today for a free estimate.