The sod installation professionals at WML bring an instant yard to your home or business. Installing sod is a quick way to improve the look of your lawn while providing hardy, long lasting grass. Our sod is a Kansas premium blend and is locally grown in the Wichita area.
Our complete sod package includes: dirt work, prep, sod, delivery, installation, fertilization, and watering consultation. As one of Wichita's preferred sod installation companies, we offer competitive pricing for residential and commercial customers.
We install sod for: new homes, existing homes, commercial properties and more. Contact us today for your free sod estimate.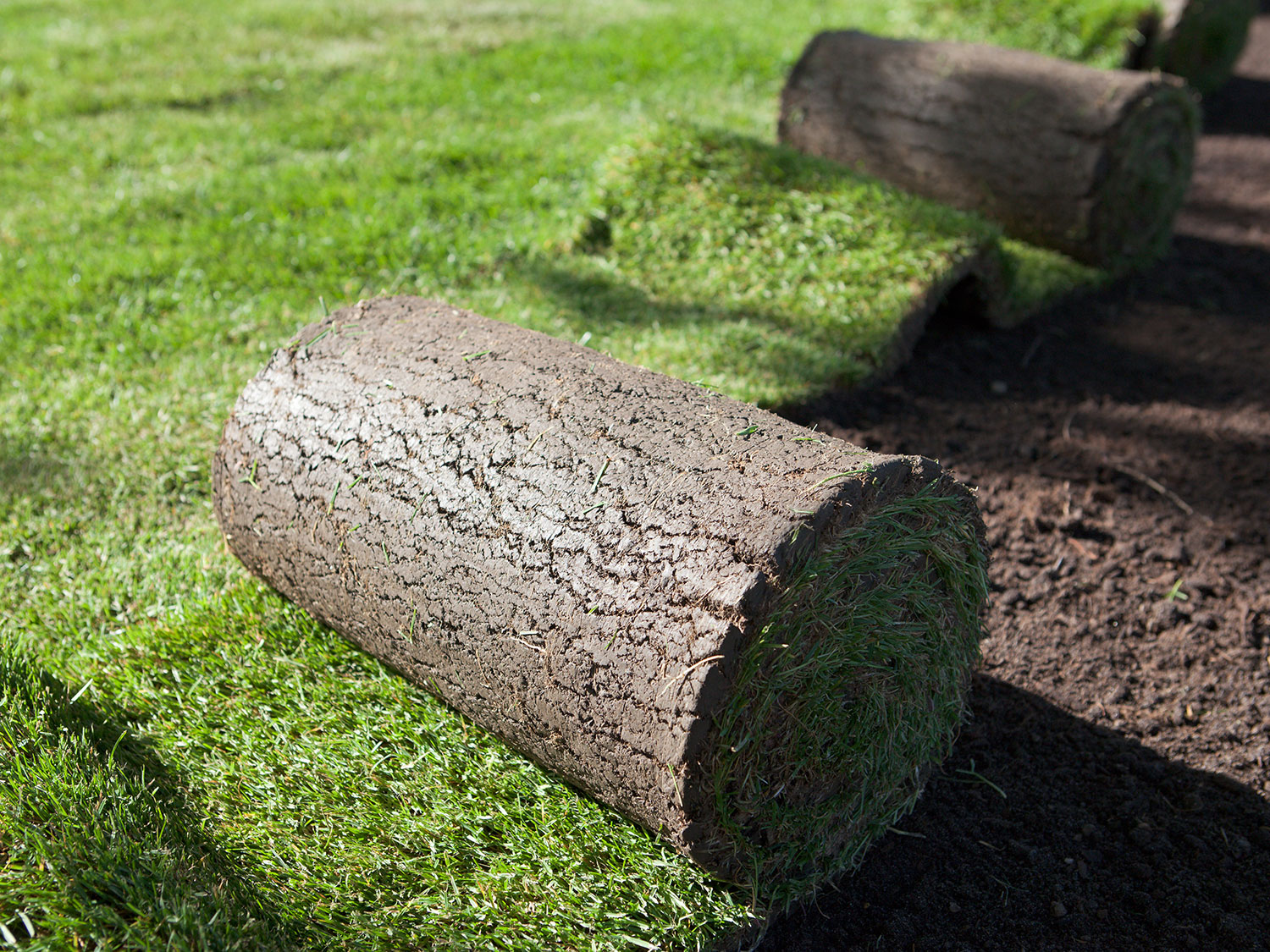 Sod Installers in Wichita
WML is the best choice in the Wichita area for affordable sod installation by professionals. Whether you need a couple of patches of sod to cover up bare spots in your yard or you need your entire property sodded, no job is too small or large. We are referred by Cranmer Grass Farming.
Service Areas
WML provides sod installation all over Wichita and the surrounding communities. From Newton to Haysville and Andover to Goddard, we're making the Wichita beautiful one yard at a time. Contact us today for a free estimate
Great work on laying sod
Great work on laying Sod and prep work. Made sure all sprinklers were setup correctly to cover the lawn.
---
Wichita Mowing & Landscapes
2016-09-08T14:32:57-05:00
Great work on laying Sod and prep work.
https://wichitaml.com/testimonials/great-work-laying-sod/
1
Wichita Mowing & Landscapes
Benefits of Installing Sod
When considering the options of installing sod vs. planting seed grass, you'll quickly see the benefits of installing sod turf.
You'll receive an instant lawn without needing to wait months for grass seed to germinate and grow.
Sod will not wash away like freshly laid grass seed. Whether it's from rain or sprinklers, grass seed can get washed into the gutter, wasting your hard earned money while creating patchy areas in your yard.
Sod will create a uniform look to your grass. Grass seed can create patchy areas that will later need to be filled in with additional grass seed.
Sod is already established and only takes a couple of weeks to fully root into your yard.
Sod keeps your yard looking fresh and beautiful while keeping mud to a minimum. When planting grass seed, your yard will be muddy until the seed germinates, grows, thickens and becomes well established.
Sodding out performs seeding in shaded areas where grass seed won't germinate
Seeding your yard creates a window for weeds to develop and grow